Latest News: Swimming kits are needed for most pupils on Wednesday Mornings. Safer Internet Day is Tuesday 5th February.
Welcome to Bowfell Class
Bowfell Class is a Key Stage Four class which currently has 10 pupils.
Our staff team is Shelley our teacher, Alison, Christine, Claire and Kath.
Our curriculum is a combination of subject and topic based learning. We are working towards various ASDAN qualifications and Open Awards in Maths and English. In Year 1, our topics are geography based and in Year 2, our topics are history based.
This year we are studying our history topics.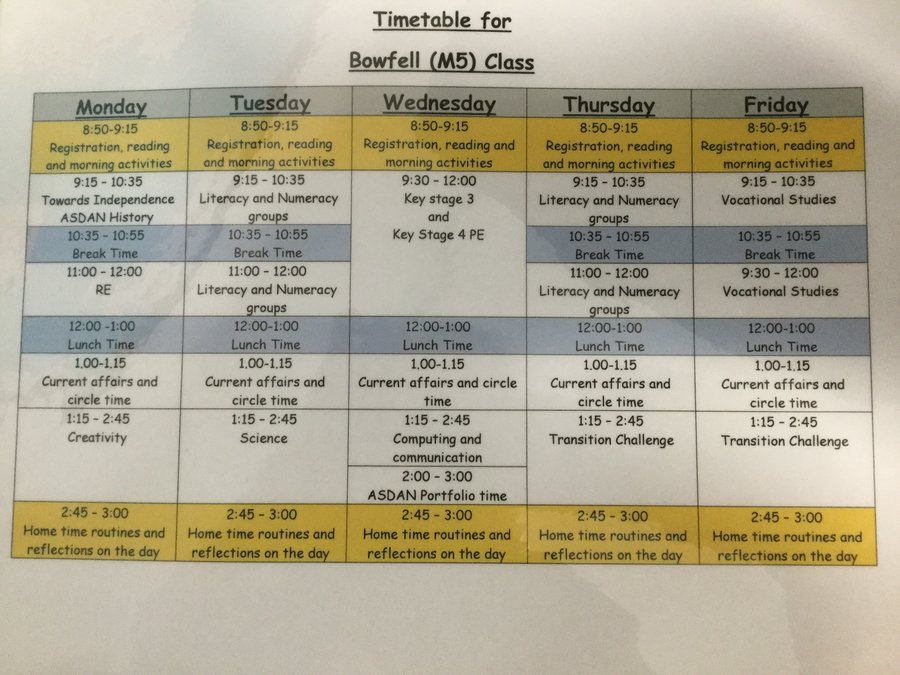 Autumn Term Topics
Our first topic in the Autumn term, was Vikings. It included sampling some Viking cooking, learning about viking houses and we had a visit from a real life Viking!
Our second topic in the Autumn term, was Local History. We visited the mining monuments in Whitehaven and heard about mining and the sad events of the Wellington Pit disaster. We also completed projects about famous local people including Sal Madge, John Paul Jones and Fletcher Christian.